At SkyNet Aviation, we're pleased to announce the next best-of-breed solution has been added to our REACH Day Of Operations "ecosystem" of integrations. From 1 July 2021, Uplift Logistics — one of the world's leading developers of flight reservation solutions for the FIFO, corporate/remote workforce travel and charter sectors — is now an official ecosystem partner.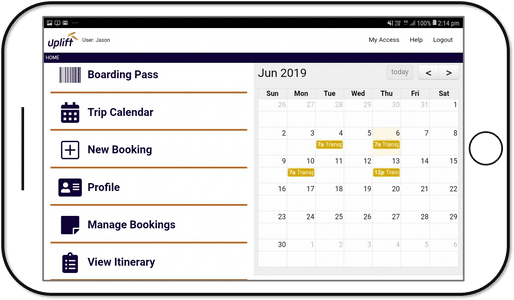 It's a crucial stage in the evolution of REACH Day Of Operations: reservations have a dynamic effect on many aspects of flight operations, everything from revenue, to load and trim calculations through to considerations like catering and staff management.
With both SkyNet Aviation and Uplift Logistics already working together closely, going a further step to integrate their reservations capabilities with the REACH Day Of Operations ecosystem was a natural fit.
SkyNet Aviation CEO Jon Davis says the integration means users now have a seamless system by which schedules are gathered and forwarded for fulfilment on a per-request basis.
"The data then flows back from Uplift Logistics to REACH Day Of Operations to update and track how seats are allocated for each flight in real time," Davis says.
This allocation can then also be used for the completion of booking procedures, payment processing and the lodgment of load sheets.
Further, the capability is especially timely given the ongoing COVID-19 pandemic where social distancing rules and restricted seating on some flights (such as requiring the middle seat to be empty), means FIFO companies must have the flexibility to create any seating and booking configuration they need on short notice.
This new integration means the REACH Day Of operations ecosystem, now has formal integration partnerships for:
Reservations – Uplift Logistics
Weather – DTN
EFB – Foreflight
Crewing – Air Maestro
To find out more about the whole REACH Day Of Operations ecosystem, feel free to Contact Us.