A revolution in the aeronautical industry is here with the SkyNet Aviation solutions suite.
---
Featuring fully integrated data-driven software & hardware solutions, SkyNet have changed the way aviation businesses communicate and operate on a global scale.
From Cross Data Integration (XDI) providing real time collaborative data across all business functions, to our cutting-edge private ADS-B network offering near real-time position report updates, the SkyNet Aviation suite delivers true end-to-end enterprise capability.
Put simply, SkyNet Aviation unlocks valuable analytics, customises it for your business, allows all business functions to interact with real-time data and improves knowledge and operational capacity.
---
We empower your business to:
---
Improve flight safety

Access real-time data for schedule and delay recovery

Better manage data and improve day-to-day operations

Provide accurate and timely data across all business functions, reducing risk and protecting assets

Integrate data from a variety of hardware or 3rd Party Sources

Deliver real-time fleet analytics at lower cost

Readily access measurable statistics
COMMUNICATIONS BEYOND THE HORIZON
SkyNet Aviation is a wholly owned subsidiary of SkyNet Satellite Communications Pty Ltd, a leading provider of Satellite, 3G & GPS Communications Systems including hardware, airtime, service and support globally.
Based in Queensland Australia, SkyNet is reaching into space, developing new cutting edge technologies to assist the Aviation, Land Transport, Remote Telemetry, Personal Safety and Marine industries around the world with our services now found on every Continent.
SkyNet's 24/7 in-house technical support department provides access to a professional team with network administration skills, project management, electronics repair, customer training and management.
Our advanced network architecture utilising Amazon World Wide Cloud Services for global reach and reliability and security including SkyNet 's on-site servers with multiple layers of security and redundancy for customer data and critical information backups.
---
---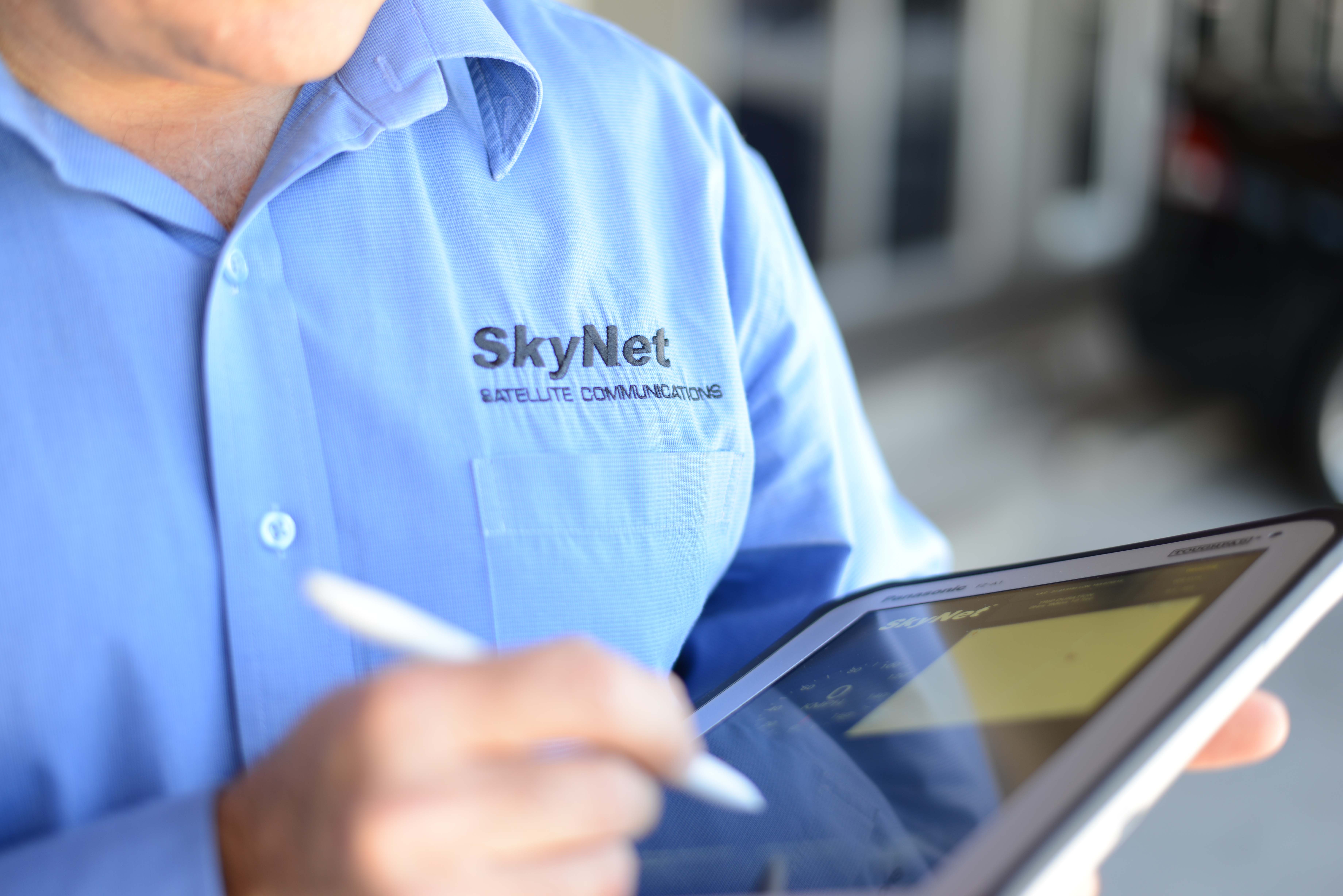 ---