Skynet Aviation CEO Jon Davis has announced that his company has secured a crucial strategic partnership with DTN to integrate its world-class aviation weather intelligence into Skynet's REACH® Aero Day of Operations platform.
This alliance with DTN – an independent source of insights, analytics and decision-support solutions – boosts the usefulness of the REACH® Aero Day of Operations suite, making it an even more authoritative source of flight data.
"DTN is a trusted global weather leader. SkyNet is proud to say we can connect with them, integrate their data and manipulate it to provide new layers and services within REACH® Aero Day of Operations, as well as direct portal access to DTN global weather resources," Davis says.
Mike Eilts, DTN Senior Vice-President-Weather, says this partnership allows DTN's global weather data and technology to be widely distributed to SkyNet's core aviation clients who have mission-critical business in the Asia-Pacific and other regions of the world.
"DTN provides global weather data and analytics that can be incorporated within any aviation industry-leading solution," Eilts notes, "and SkyNet clearly offers one of those."
Within SkyNet's new module, users will be able to choose which weather information they add over their live tactical view of flights including:
DTN Enhanced Flight Hazards – which includes EDR turbulence, airfoil-specific icing and thunderstorm forecasts
Ceiling and visibility forecasts
Real-time weather conditions
High-resolution radar and satellite information
Volcanic activity data.
All the information will be available within the platform itself, as well as through an independent DTN weather portal.
Davis points out that while REACH® Aero Day of Operations has always had a weather element, this new alliance with DTN boosts the quality of the data.
"In aviation, accurate live information about flying conditions is a crucial competitive advantage," Davis says.
"Operators must know exactly what conditions their aircraft will encounter at any given moment. It helps them plan routes, mitigate risk and time their flightpaths. And DTN is an undisputed world leader in aviation weather data and analytics."
DTN is also a key partner for Collins Aerospace, Navblue and SITA. In addition to aviation, DTN provides live weather data and solutions on a global scale to all transportation industries, including shipping, roadways and railways.
For 10 consecutive years, DTN has been ranked as the world's most accurate weather provider.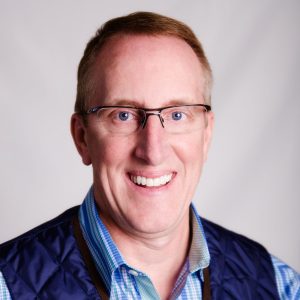 Further information:
Who is Jon Davis
Jon Davis is the founder and CEO of SkyNet Satellite Communications. He has been delivering flight safety, monitoring and communications solutions for 20 of his 25 years in the aviation industry. His company, SkyNet Satellite Communications, was one of the first in the world to develop satellite services for medium to light aircraft. The Davis family has been involved in signals technology for over 150 years.
What is SkyNet Aviation®
A specialised division of SkyNet Satellite Communications, SkyNet Aviation® draws from and focuses all its parent company's expertise to develop, build and deliver solutions for the aviation sector. This work covers enterprise-grade IT development and communications solutions for satellite connectivity, navigation services, asset monitoring and fleet tracking.
What is DTN
DTN delivers accurate, objective, real-time and actionable insights to increase customers' confidence and support business decisions. In a data-rich world, these actionable insights in weather and financial analytics make sense of the information, drive change in processes and help businesses prosper. DTN empowers agriculture, energy and transportation customers – those who work endlessly to feed, fuel and protect our world. DTN believes that when customers are supported with the most reliable and innovative information to the nth Degree, they prosper and everyone wins. DTN's highly accurate and reliable solutions are backed by more than 140 patents. The company publishes Progressive Farmer magazine, the premier publication in agriculture. DTN has headquarters in Minneapolis, Minnesota, and Utrecht, Netherlands.