---
What is Cross Data Integration?
---
Ever wondered what it would be like to combine all the major departmental data automatically and lose the spreadsheets? How about allowing you to seamlessly move between Operations, Engineering, Crewing, Reservations and Freight without logging into another application?
Wouldn't it be easier if you had the ability to 'Traffic Light' all this data in the Flight Monitoring and pre-flight areas so you will always know that everything is prepared and there are no lurking delays sneaking up on you?
---
SkyNet XDI offers Cross Data Integration with Third Party applications, whether AIDX (Aviation Information Data Exchange) transfer protocol compliant or not. This service provides a great way of turning many applications that are manually updated into real-time information portals where SkyNet can feed live traffic information to update anything from Engineering, hours, Cycles and Crew hours and Reservations Data. XDI joins live core data to applications traditionally updated by manual entry from paper-based logs.
Offering a selection of IATA AIDX Data compliant and non-compliant custom API's to share intelligent information with other 3rd party systems, hosted at Amazon Worldwide Services (AWS) globally providing a Scalability of service with High availability and High Security. Self-Administration and access levels for customers and clients, Online Help services and direct phone support, Training manuals and On-site Services.
Powerful Data Analytics. Looking back to look forward.
---
XDI is designed to bring together tracking data and 3rd Party Vendor data providing a significantly improved analysis of aircraft status.
With data collected from every flight sector matched with crew records and reservations, freight, engineering and many more, we offer the ability to build powerful analytics across your whole operation and deliver an ability to measure financial capability and potential lost revenue.
Plus generate custom reports and have them delivered to you or your team anytime you require.
---
---
---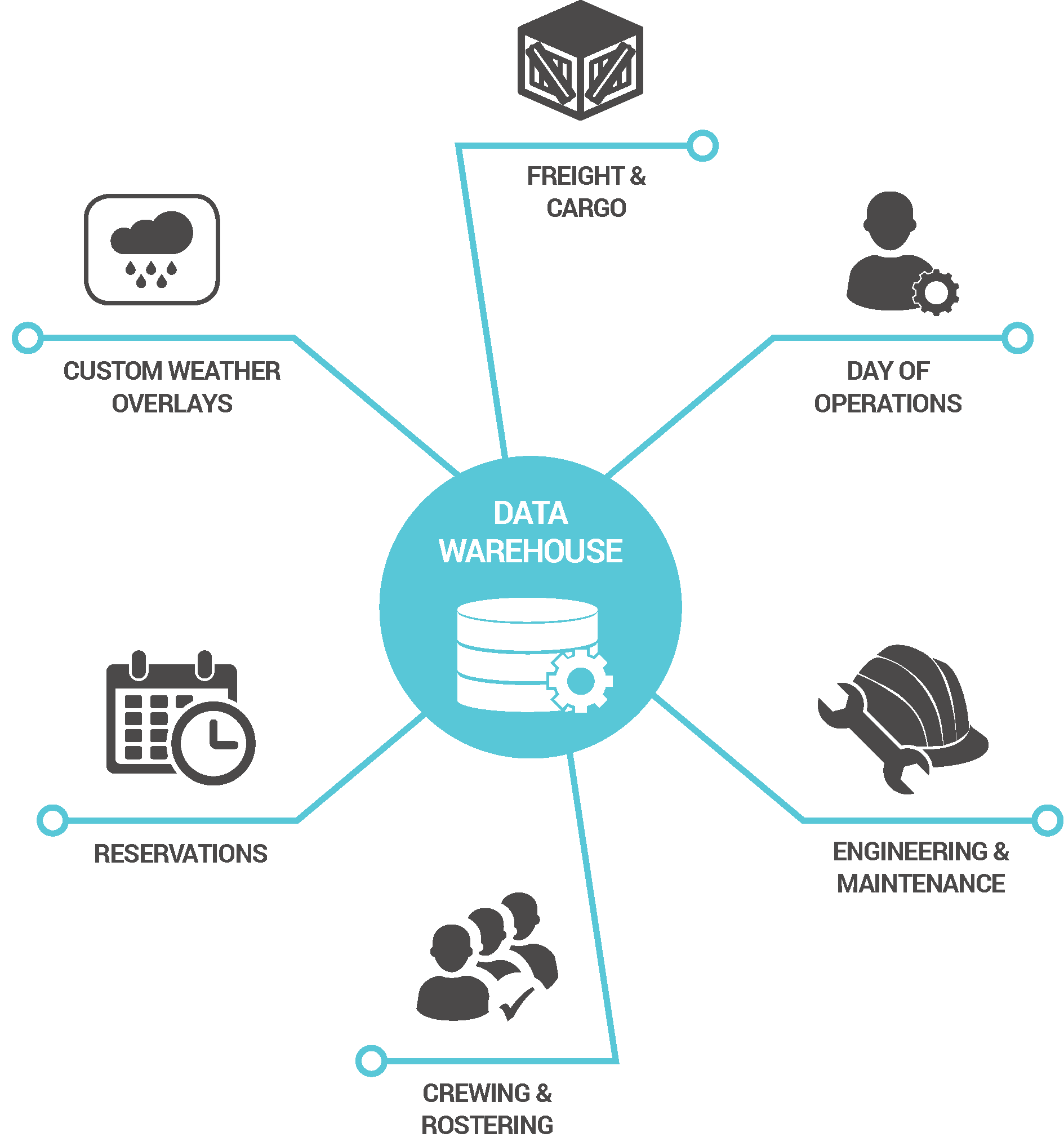 ---
Built on a custom Data Warehouse in the AWS Cloud.
---

Contact Us for a Demonstration of SkyNet XDI